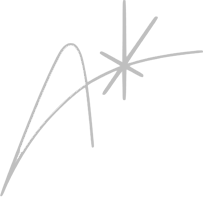 Our Tutors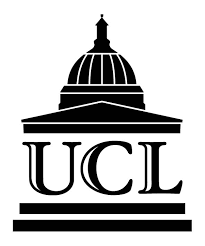 Dr. Alastor Coleby
Dr. Coleby received his Bachelor degree in University College London, a Master degree in the University of Aberdeen, Aberdeen, and a Doctoral Degree in Heriot-Watt University, Edinburgh. He was a school teacher at Chinese International School and taught subjects including Geography, Economics, History and English Language. He was exceedingly knowledgeable about a variety of subjects in the humanities. He has substantial expertise in various aspects of geography and has been invaluable in enhancing various programs. He is familiar with IBDP and IBMYP aspects curriculum. He worked at French International School with extremely well compliments from school. He also taught geography and IELTS at St. Paul Convent in 2013. He offers after-school tutoring for those students who need additional academic help. Curriculum including IGCSE, IBDP, AP, GCEAL, IAL. He is a passionate and reliable tutor. He helps students to strike the best grade in public examinations. He teaches English Language and Literature, Biology, Geography, History, Psychology, Environmental System Societies.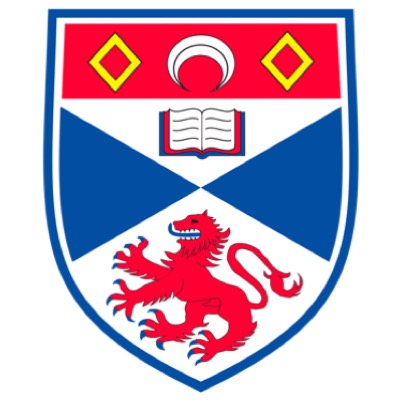 Dr. Edwin Hui
Mr Edwin Hui is a current Ph.D. student at the University of St Andrews, studying Computational Ecology. He was nurtured and trained under UK international school system in Hong Kong. English is his mother tongue, but he also speaks Mandarin and Cantonese fluently. Having completed both IGCSE and IB Biology HL, along with a Bachelors degree in Biology, he has deep experience in Biology, ranging from theory to applied research. He is passionate about Biology and has the desire to instill the interests of students in this subject. He understands the techniques of taking IGCSE and IBDP Biology as he experienced the same examinations before. Also, he has extensive experience with data science methods using R. His current research aims are to integrate contemporary Machine Learning/Artificial Intelligence methods in the field of ecology, and he hopes to share this passion with students from all backgrounds.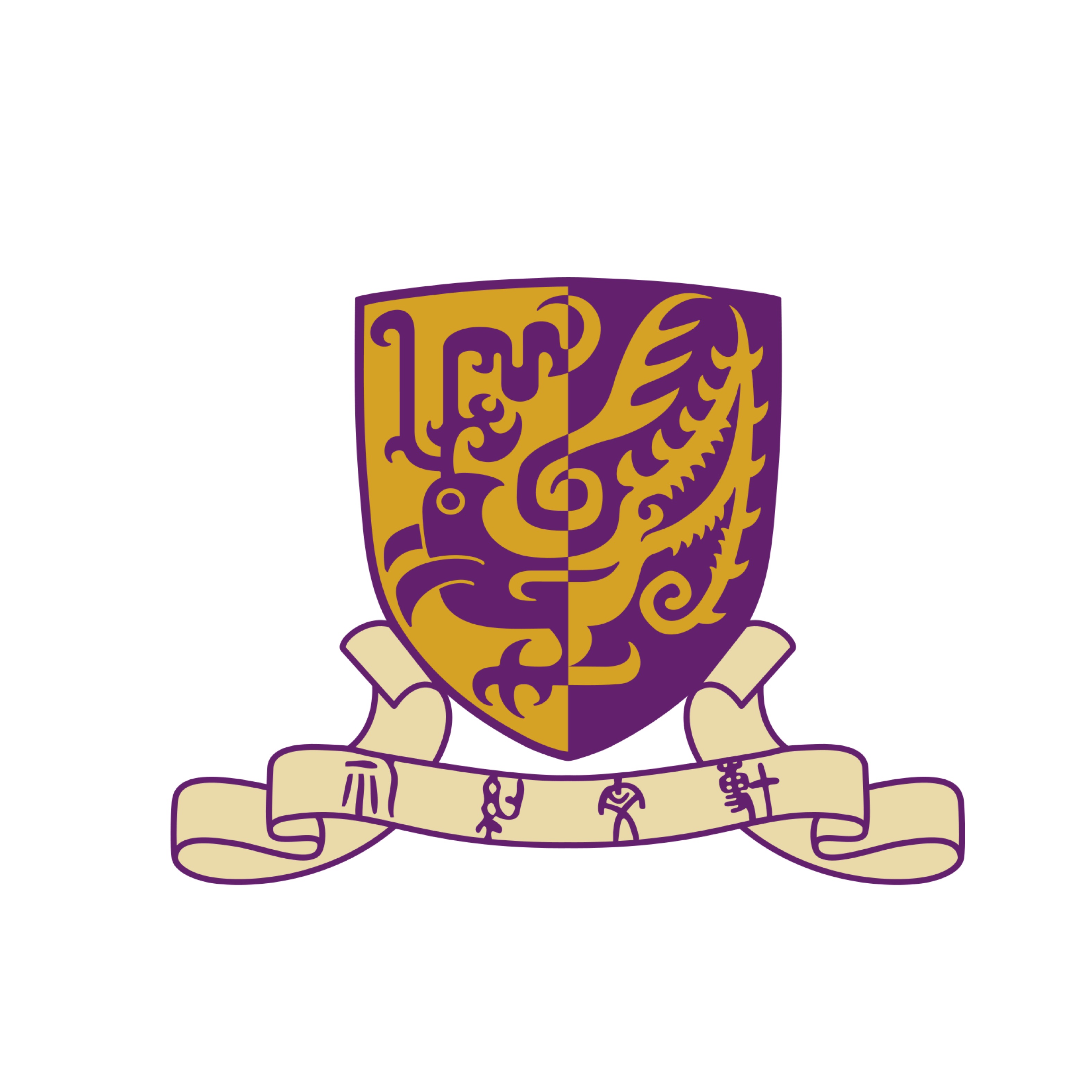 Mr. Willis Wong
Mr. W. Wong received a Postgraduate Diploma in Education (PGDE) and a Bachelor of Science in Mathematics from The Chinese University of Hong Kong. He is a full-time mathematics tutor and a registered teacher in EDB. He has more than 10 years of teaching experience. He offers different learning syllabuses including I/GCSE, GCEAL, HKDSE, International AL, IBDP, SAT, SSAT, IMO. He tailor-made different mathematics courses for different ability students. Students are from CDNIS, ESF, HKIS, Yew Chung, SIS, St. Paul Co-ed, True-light, Raimondi College etc.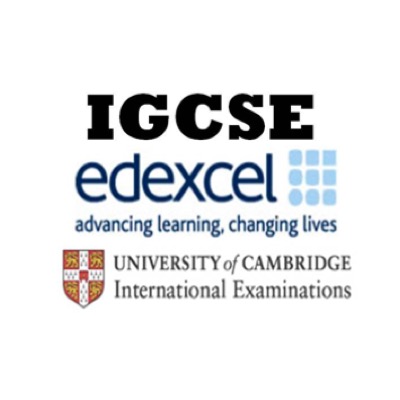 Mr. Remo NOTARIANNI
Remo Notarianni is a qualified educator from the UK who has considerable experience in IGCSE English, both CIE (Extended and Core) and Edexcel. Mr Notarianni has worked for a number of years in international schools, including Kiangsu Chekiang Secondary International), Sear Rogers International Secondary School and Yew Wah International Education School (Yew Chung Foundation Shanghai). He is also an experienced tutor specialising in IGCSE English. Before becoming a full-time teacher, Mr Notarianni was a full-time writer and editor. He also has arts, media and publishing experience, and has published fiction as well as worked on film scripts and film productions. As a journalist, his by-line has appeared in South China Morning Post and Time Out, among others, and he had editorial positions at Reader's Digest. He has also worked on educational publications and published ESL books, and he was the founding editor of the Hong Kong Economic Times school page. He draws on his experience in publishing to engage students in the language arts and task-based learning as this is a great way to motivate language learning.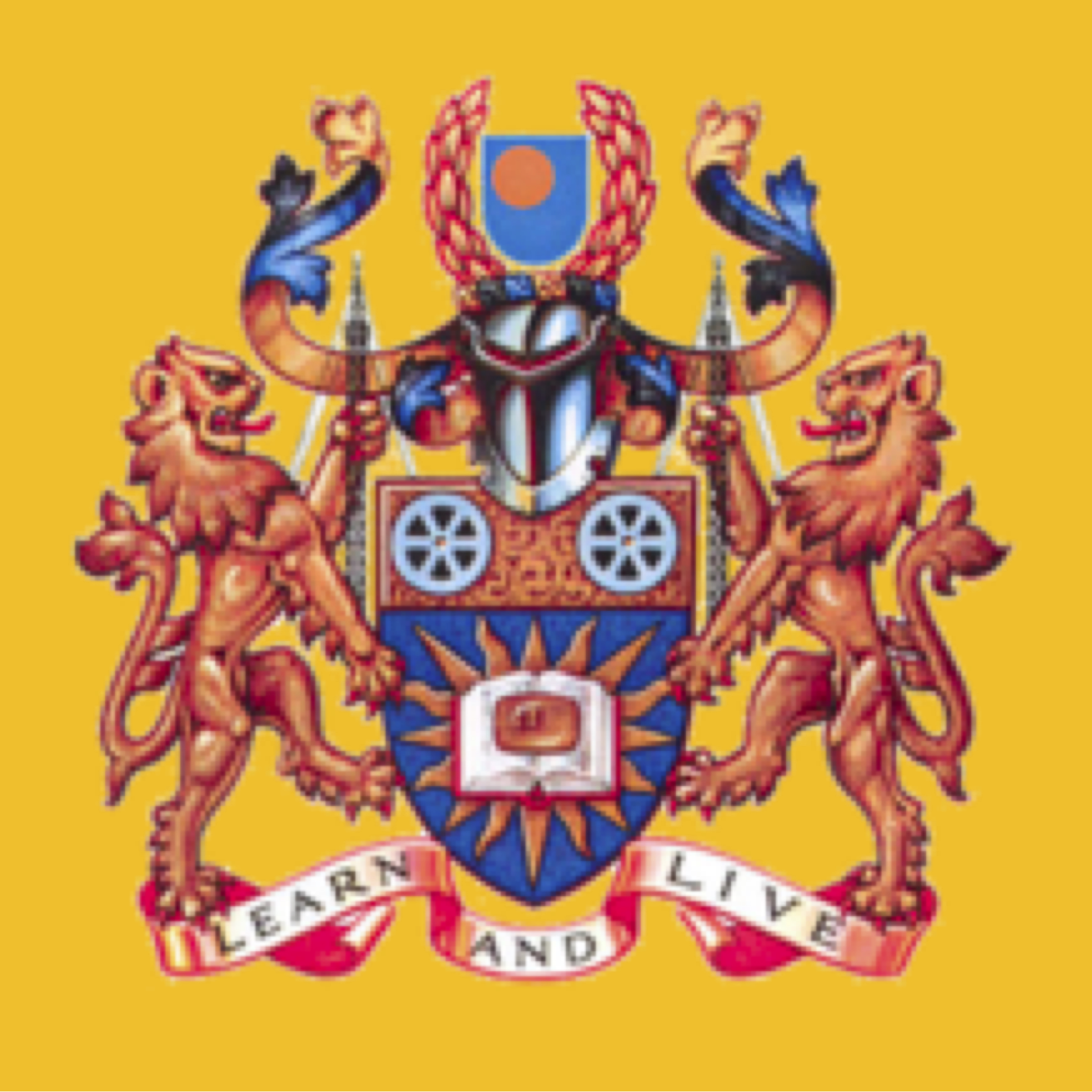 Mr. Michael WAUGH
Mr. Michael Waugh was born and raised in the United Kingdom. He received his BA degree in Humanities (Literature and History) from Asia International Open University, Macau (originally the Open College of the University of Macau), the course material of which was supplied by the British Open University. He has been teaching English Language and English Literature in Hong Kong since 1998, and helping students to achieve success in their exams is extremely rewarding for him. For Common Entrance exams, he has taught 11+, 12+ and 13+. He has also helped students through the CIE and Edexcel exams at IGCSE level. Mr. Waugh has been teaching IB English Language & Literature as well as English Literature for six years. His IB students (Standard Level and Higher Level) have all done well, achieving impressive marks of 6 or 7. He encourages students to rely on a working method or process to achieve results. Mr Waugh has also conducted Shakespeare workshops for students in the English Department of the University of Hong Kong, as well as teaching a course on Acting Shakespeare at HK Academy for Performing Arts. For the past 15 years, he has coached many students in preparation for the Hong Kong Schools Speech festival, helping them to achieve 1st, 2nd or 3rd places.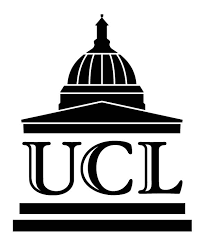 Ms. Y.T. MA
Ms. Belinda Ma received a bachelor degree from UCL with Psychology (major) and Economics (minor). She returned to HK and continued her Economics Master degree at HKU. She has been providing after-school classes for more than 15 years. Belinda works at A Star International since 2015. Belinda offers Economics, Psychology, and business classes. More than 100% of students satisfied with her teaching style and received extremely good public examination results. These subjects include different examination boards, different levels of subjects. Students received IBDP 6 and 7, IAL A (star) and A, IGCSE 8 and 9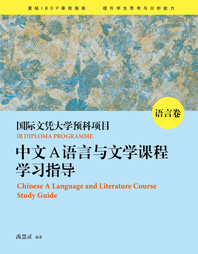 王璐
Ms. Wong is a native Beijing speaker and possessed a bachelor degree in teaching. She received awarded an A GRADE Certificate from Chinese National Language Bureau and a diploma for ADVANCED PUTONGHUA TRAINERS. She has over 30 years of Mandarin teaching experience. Ms. Wong has been teaching at A Star International for more than 11 years. Most of her students were from Hong Kong international schools. It included South Island School, West Island School, Island School, Victoria Shanghai Academy, ISF Academy, and Chinese International School. All of her students received remarkable achievements in the past. She offers teaching grade ranges from grade 1 to grade 13. The examinations include school entrance tests, IGCSE, IBDP, and GCEAL. Her students final destination - the University of Cambridge, University of Manchester, University of Kent, Durham University, University of Bristol, University of East Anglia, and more.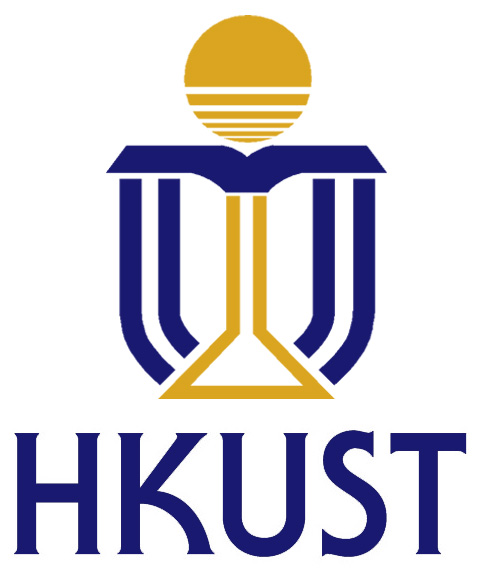 Ms. Zoe TSANG
Ms. Zoe Tsang graduated from HKUST and New York State University of Stony Brook with 4.0/4.0 GPA. She is a Native speaker of both Mandarin and Cantonese with 5 years of teaching experience. She teaches Physics, Chemistry & Biology, Maths and Mandarin Chinese in IGCSE, GCSE, GCE, IB, HKDSE, SAT, ACT curriculums. With a strong academic background in maths and science, Zoe has helped numerous students prepare for school, college entrance exams and provided insightful advice for their academic planning, including but not limited to customized study plans, choosing schools, majors and interviews. She is young, positive, fun with a solid heart to improve students' capabilities. In 2013 and 2014, she co-organized a service learning trip and travelled to the Hope Schools in rural China to teach students sciences. Ms. Tsang also has a great deal of leadership experience such as being a school society vice-president.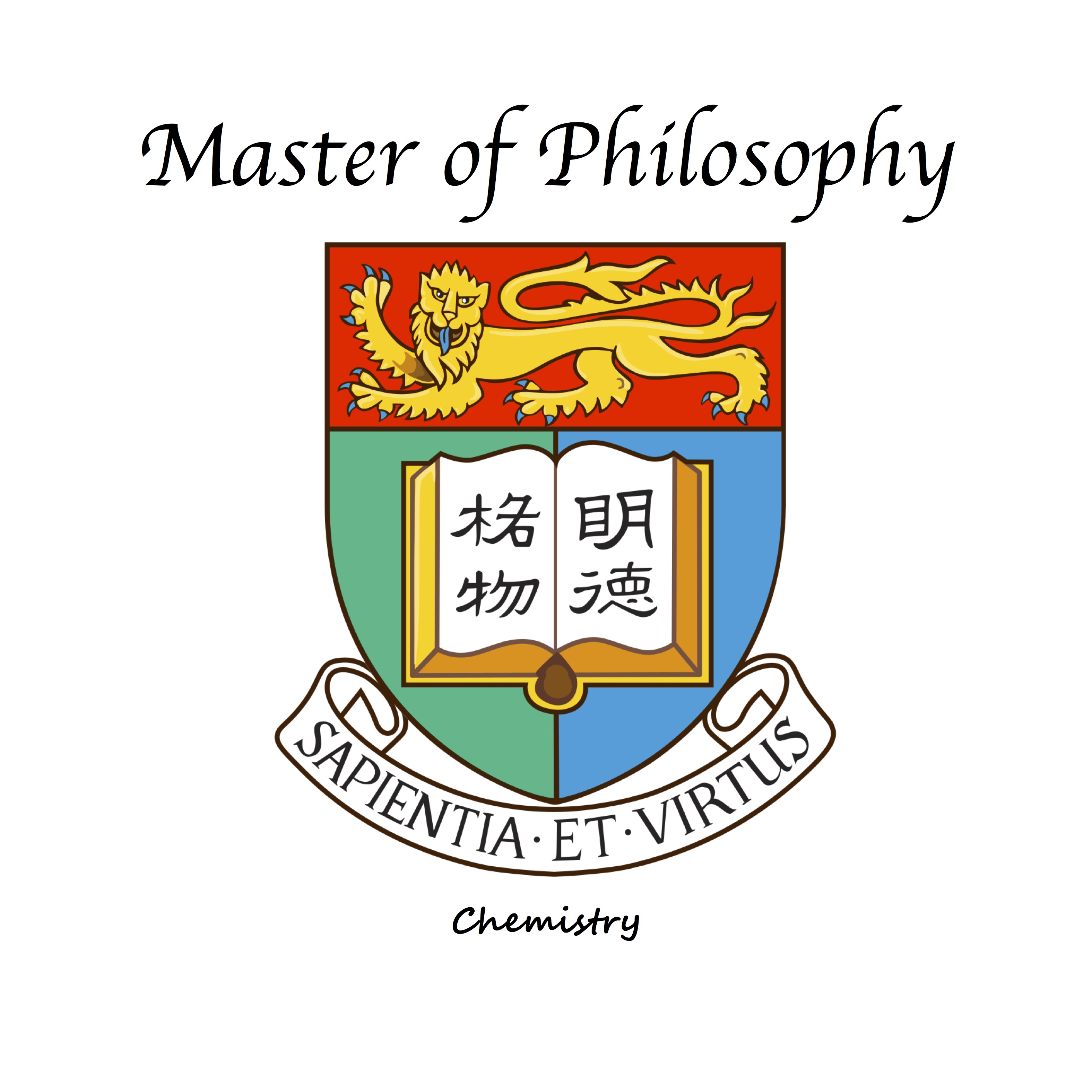 Alex Cheung
Alex Cheung received his Master of Philosophy (MPhil) degree in Cell Biology and Pharmacology from the University of Hong Kong, BSc (Hons) degree from the Chinese University of Hong Kong. He works for A-Star since 2019 as a part-time tutor and then received a wide range of teaching experiences. He is responsible for teaching all Mathematics and Sciences (Physics, Chemistry, Biology) in different examination curriculum, such as IGCSE, IBDP, IAL, GCEAL. He has the experience to teach year 6 to year 13 students. Other than the high school public examination, he also teaches UK KS3 science and mathematics. He is a hard-working and patient tutor. Most of our students give him good compliments.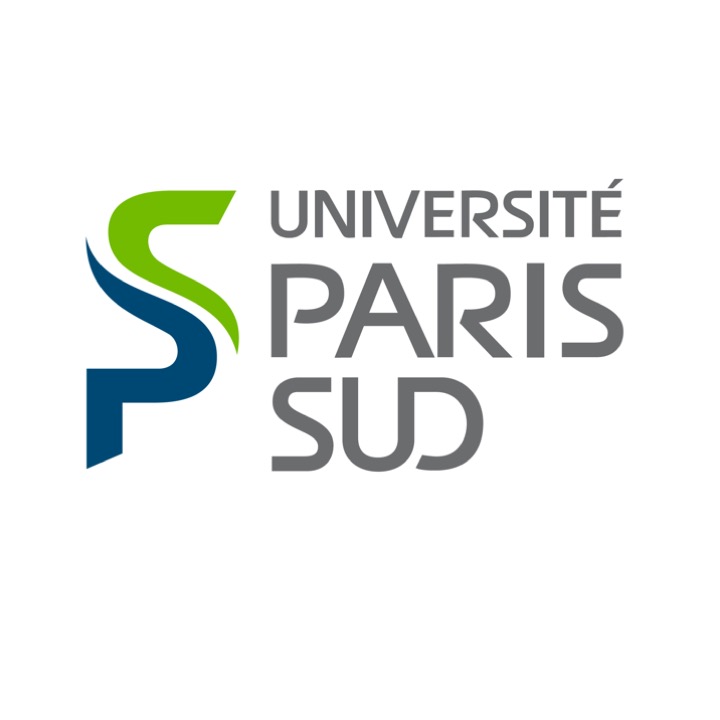 Ms. Andrée, MA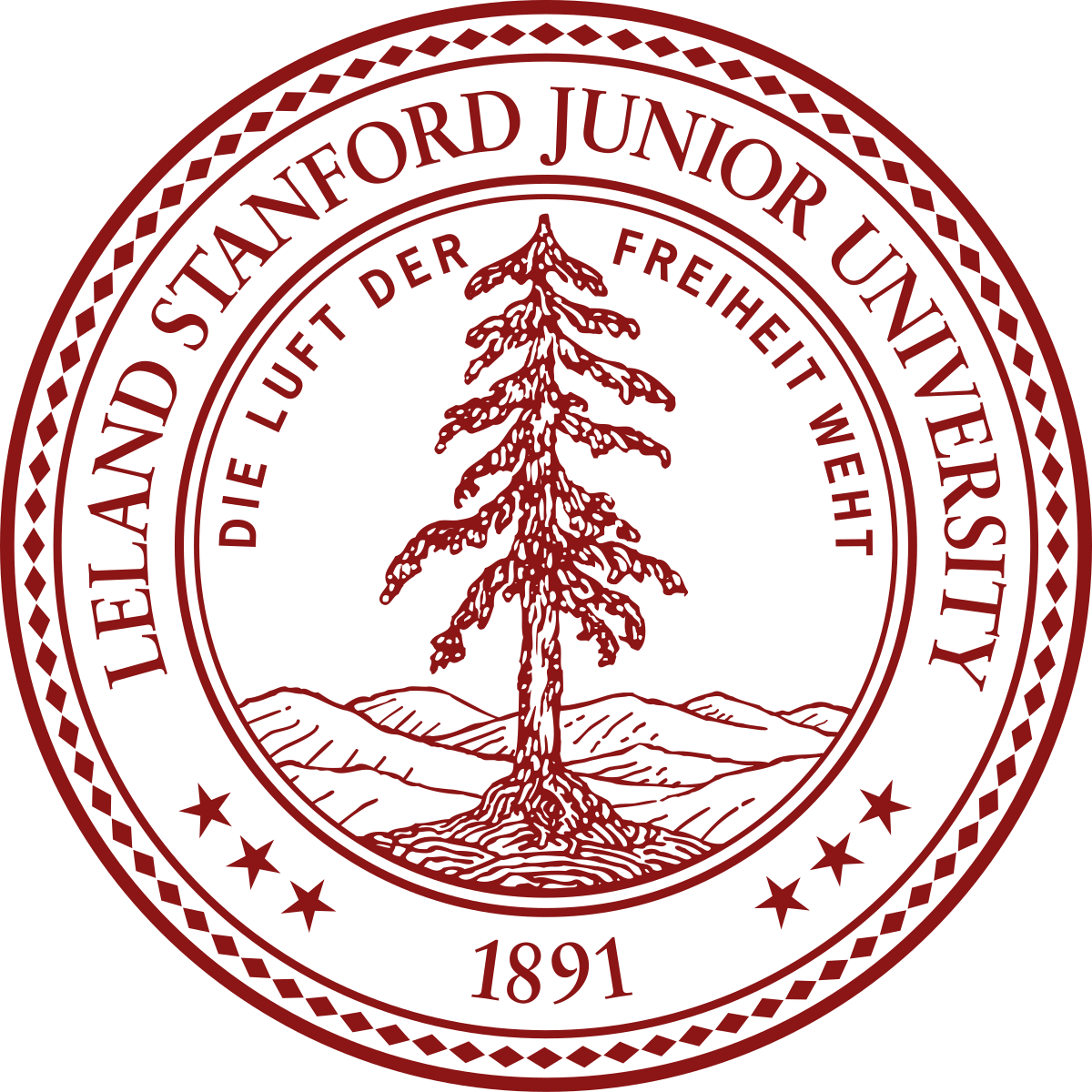 Ms. JINNY CHOW Ms. E. Tong
Ms. Tong received a Master of Education (PGDE) from the University of Hong Kong, Master degree in Counselling from Monash University, Australia, and Bachelor degree in Education from University Wolverhampton, UK. She is a registered teacher in one of Hong Kong local schools. She also conducts different Chinese tutoring for students and adults. She received special counselling training for helping students who are suffering from mental health issues like stress, anxiety, depression, OCD, and relational problems. She can conduct classes in English, Cantonese, and Putonghua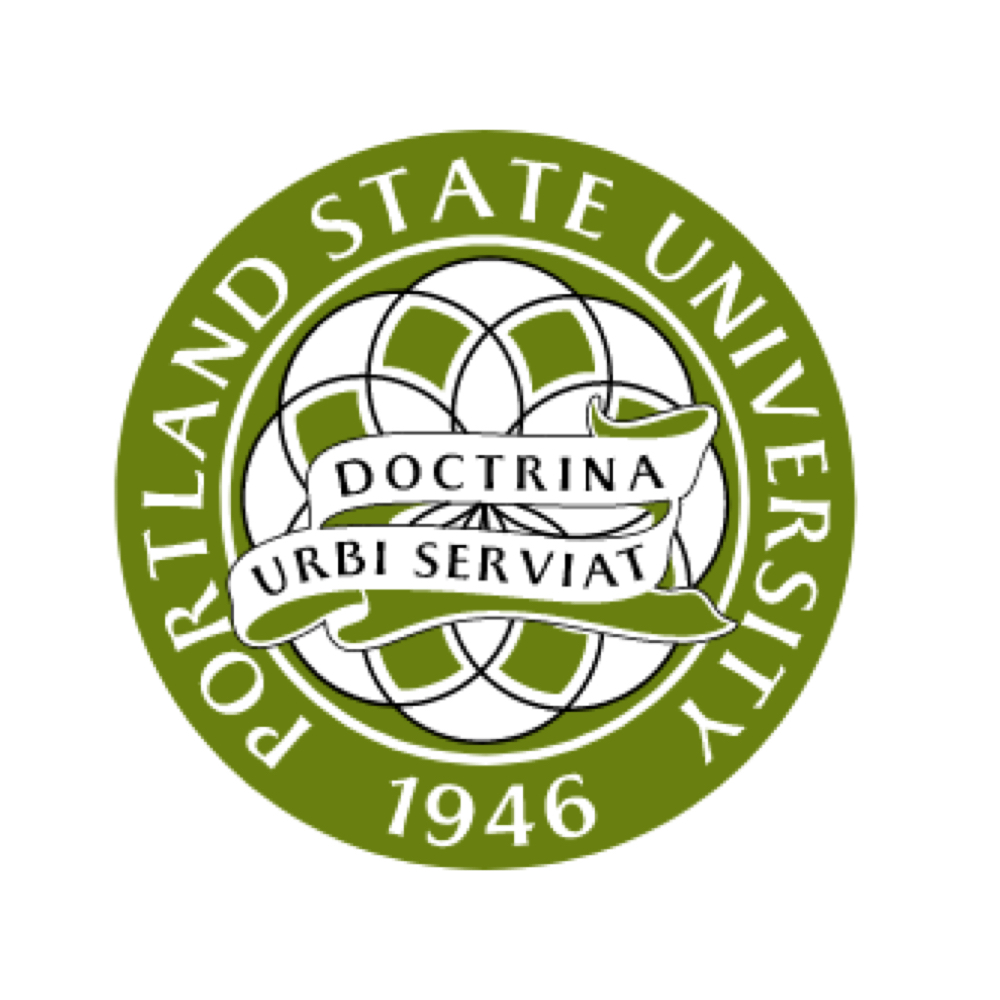 Dr. Adam DELVIN
Ph.D. Portland State UniversityDr. Adam Devlin is a Postdoctoral Fellow in Chinese University of Hong Kong. He is a native English speaker(American)and has a sound educational background. Dr. Adam received his Ph.D. in Applied Physics from Portland State University, his MSc in Applied Physics from Appalachian State University, and his BSc in Physics from the University of Oregon. He is a Physics and Maths expert. He is also very knowledgeable about climate science and related topics. He uses a creative and prolific approach to research and teaching using real-world examples to explain difficult concepts. Dr Adam can tutor and teach proficiently for all scientific and mathematical concepts. He is an accomplished lecturer at a variety of academic levels, and presenter at many conference proceedings. Also, he is a great proofreader and copy editor of all topics, and is a review editor for a major international journal (Frontiers of Earth Science and Marine Science).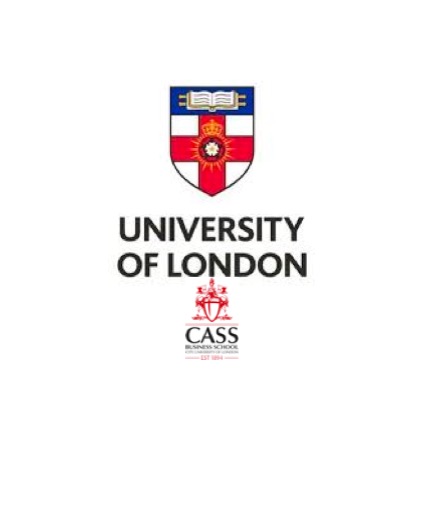 Ms.Tanya MAHESHWAR
Tanya Maheshwar was awarded a scholarship to attend the Cass Business School, London (City, University of London business school) where she graduated with a Masters in Management. Prior to university,she attended an international school andachieved A* in Economics, Accounting, Business Studies and Mathematics at both GCSE and A-Levels. At the GCSE Level, she was awarded the highest marks in the country for Accounting and English. She teaches GCSE and A-levels courses in economics, mathematics, business studies and accounting in higher education institutions in 2017 and provides IELTS training services to students.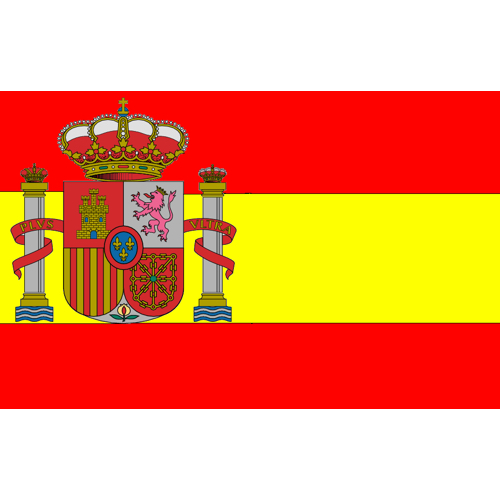 Mr. Alfredo JIMENEZ
Mr. Alfredo Jimenez received a Master's degree in foreign language education in Mexico. He provided Foreign Language Teaching (French/English) in Universidad Madero. He worked as a Secondary French teacher in Preparatoria Universidad Interamericana and taught TEFL (teaching English as a foreign language) and Linguistics in Universidad Intercultural del Estado de Puebla, México. In 2014-15 he extended his service to educational counselling and evaluation program in California. His language services cover Spanish, French and English. He is now working as a Spanish Instructor in one British international school and mainly responsible for IGCSE and IBDP Exam preparation.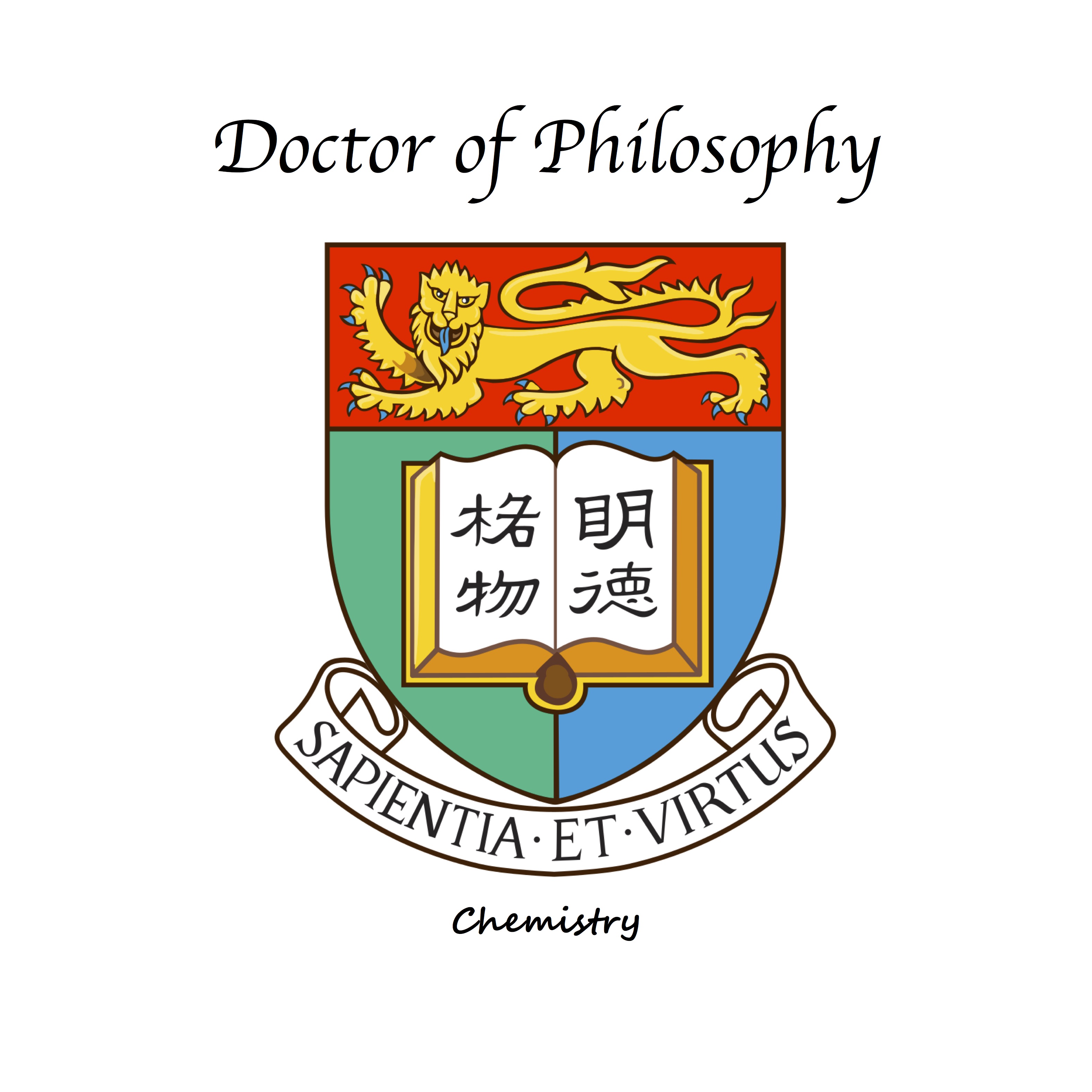 Dr. Tracy CHAN
Dr. Tracy CHAN received BSc(Hons) from the University of Sheffield and a MSc(Distinction) (FIRST CLASS HONOUR) from the University of Manchester. She then returned to Hong Kong for further study and received PhD degree at the University of Hong Kong, the top institution of higher education in Hong Kong. During her study years, she did research relating to Biology and Chemistry including design and synthesis of various metal complexes for DNA intercalator and MRI contrast agents. At University, Tracy was an undergraduate examiner as well as a tutor. She obtained CERTIFICATE of teaching and learning in higher education and Outstanding teaching assistant AWARD from HKU. After returning to Hong Kong in 2013, Tracy started her academic consulting in biology and chemistry. She was an after-school consultant at an international school. She helped and coached various international public exams and achieved outstanding results, including IGCSE / GCSE / GCE / IBDP in past few years. She provided exam skills to her students based on the mark scheme requirements in school assessment. She is a patient, intelligent young mentor. Dr. Chan is also a UK university mentor and advices on UK University life and courses. She also works as an EDUCATION CONSULTANT helping students through the university selection and admission process. By working with students and families, Tracy hopes to enable them to develop personally and academically towards their personal ambitions.

Mrs. Ruchira GUPTA
Mrs. Ruchira Gupta, MA (Eng. Lit.), Bachelor of Laws (LLB), IB Certified TOK Instructor, Certified IELTS Trainer, Advanced TESOL, PTE (Pearson Test of English)Trainer and is a professional educator with diverse experiences and a strong track record. She has taught Academic English to students of Associate Degree programme at a Community College in Hong Kong. She has also taught Contract and Business Laws to a student of a UK university. Her proficiency lies in teaching IB Diploma English Literature and English Language, Economics, TOK and guiding students to write high level EE and IAs. She can also teach GCSE and HKDSE curriculums, besides teaching science and other subjects at primary level. She has consistently demonstrated to personalize her instructions on student's needs and interest to foster learning in each student, developing their critical thinking and critical writing skills. Mrs. Ruchira Gupta is a warm and caring teacher who wants all students to be successful learners.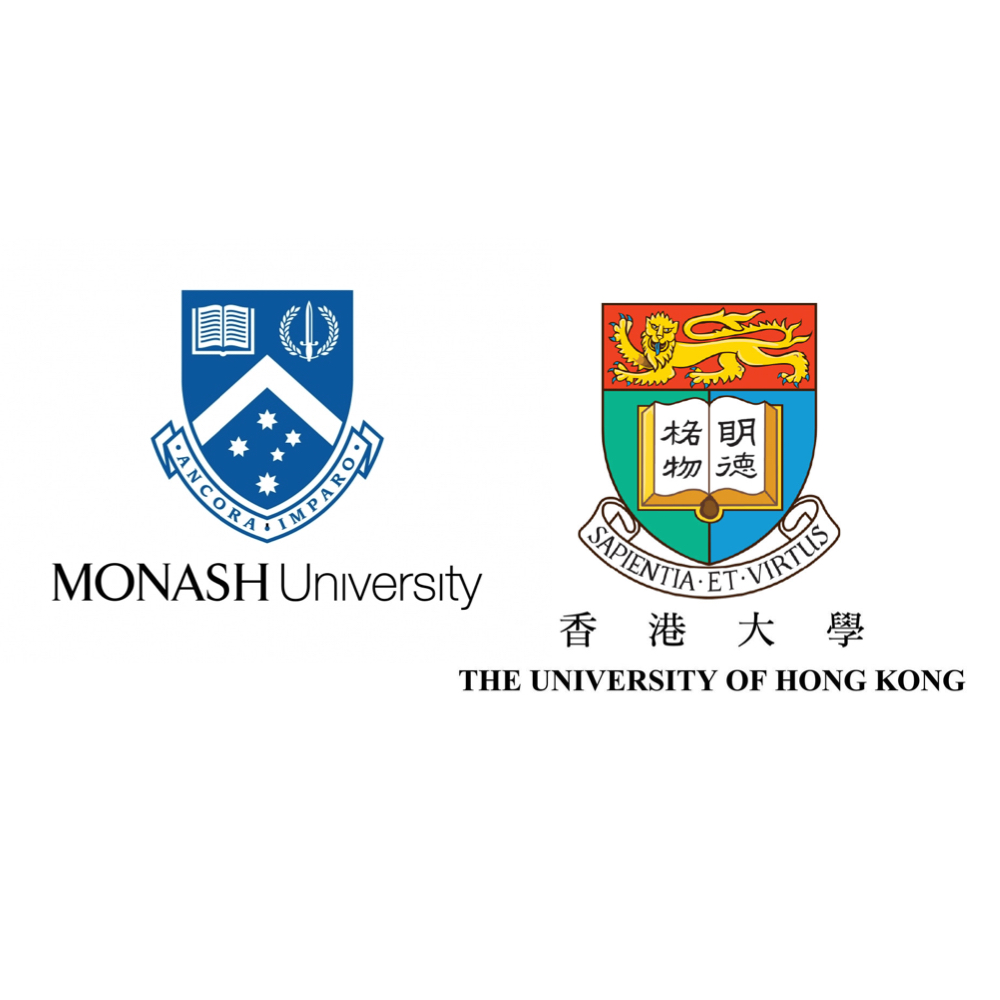 Ms. E. Tong
Ms. Tong received a Master of Education (PGDE) from the University of Hong Kong, Master degree in Counselling from Monash University, Australia, and Bachelor degree in Education from University Wolverhampton, UK. She is a registered teacher in one of Hong Kong local schools. She also conducts different Chinese tutoring for students and adults. She received special counseling training for helping students who are suffering from mental health issues like stress, anxiety, depression, OCD, and relational problems. She can conduct classes in English, Cantonese, and Putonghua.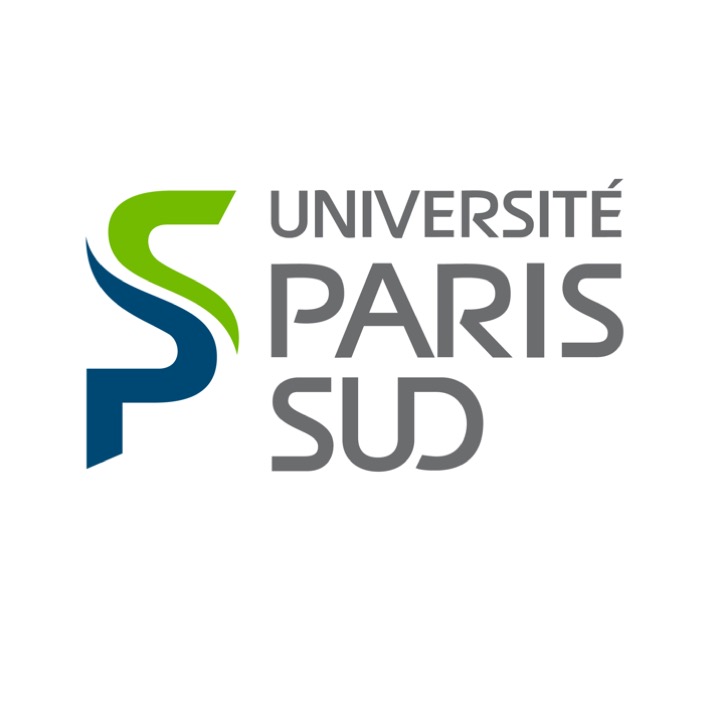 Ms. Marthe TEINTURIER
Marthe got a Master degree in Nuclear, Particles, Astroparticles, and Cosmology at University of Paris-Sud 11. She worked with the team at CERN -ATLAS that discovered the Higgs boson, and her contribution directly helped in this discovery that led to a Nobel Prize in 2013.
While she was doing research. She taught students from middle-high school to University. She has more than 10 years of teaching experience. She is familiar with different exam boards (Pearson Edexcel and Cambridge board). For public examination, Marthe helped students to strike A/A* IGCSE and 6/7 IBDP in the past 5 years. Currently, she is a school teacher in one of the international schools and is responsible for IGCSE and IBDP Physics and chemistry tutorials. She supervised more than 150 IAs and EE in Physics, Computer Sciences, and Chemistry.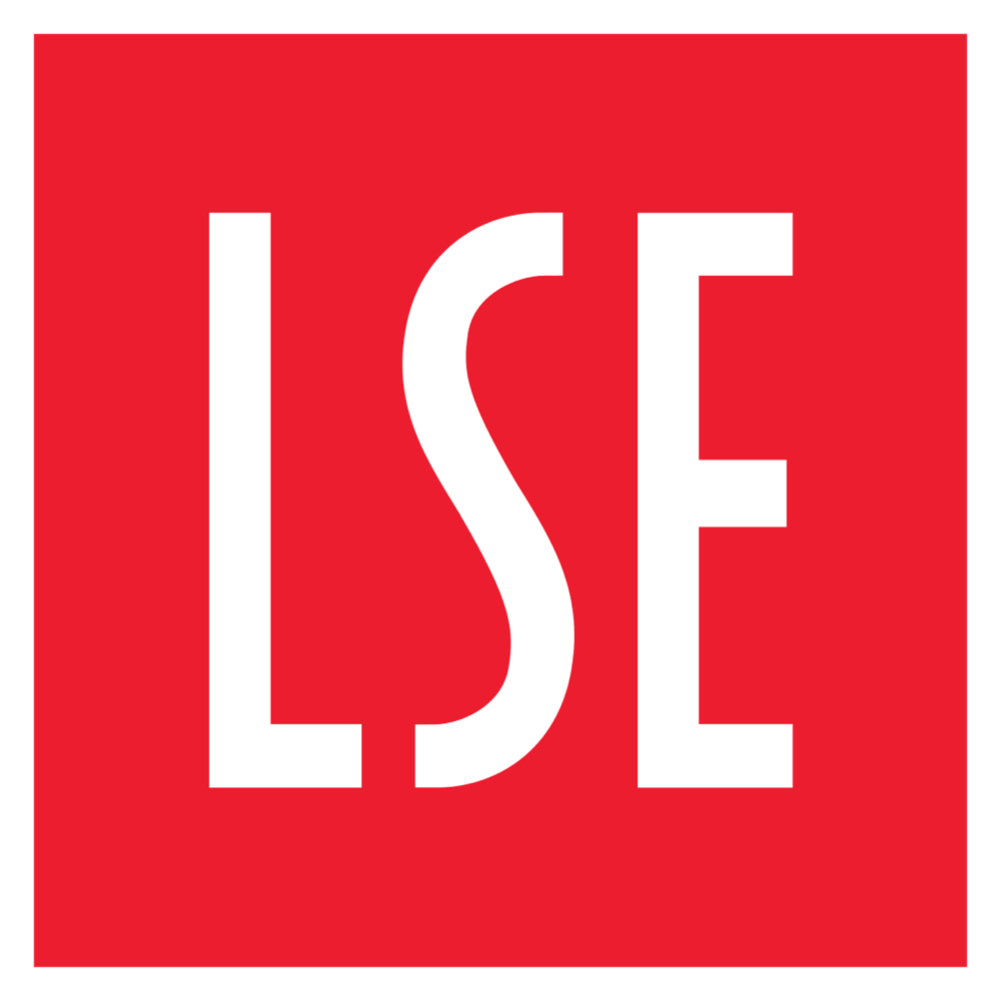 Ms. Regina Ng
Ms. Ng studied in HK, UK, and Thailand. She received Bachelor degree from the London School of Economics (Law and Legal Studies: world ranking no. 6) Master degree in business law from Chulalongkorn University, Thailand. She is an experienced tutor on IBDP Economics, AP Economics, IAL Economics, GCSE Economics, IGCSE Economics, and GCSE Business. She can also teach high school English, History, and Mathematics. Track record: Students received 6/7 and 7/7 IBDP and A/A* (8/9) IGCSE. Her class will be conducted in English or Mandarin and/or little Cantonese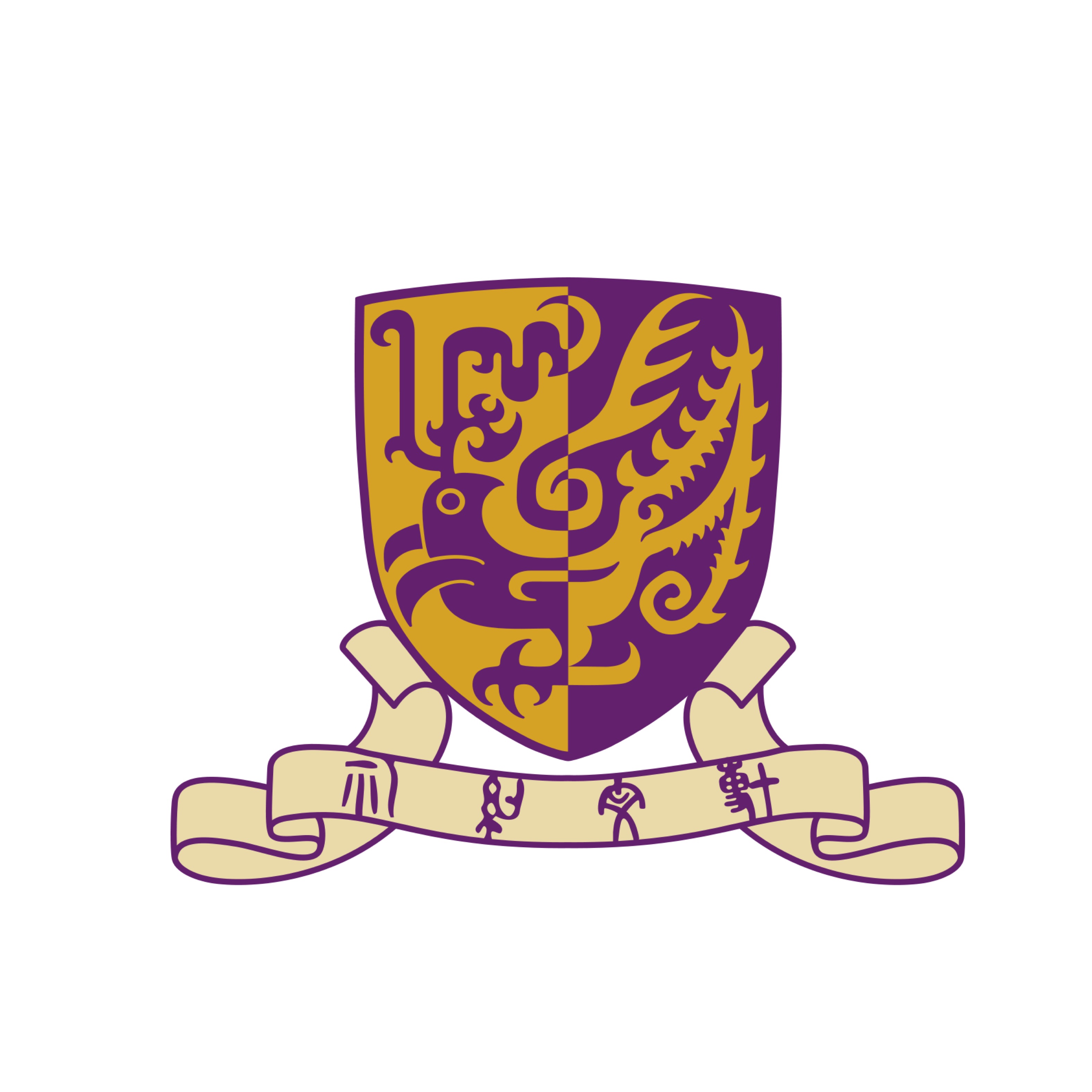 Mr. Kevin Zhou
Mr. Kevin Zhou is our Mathematics tutor. He received Bachelor degree in Mathematics from The Chinese University of Hong Kong. He is a school teacher with a registered teacher license and and teaching at one of the schools in Hong Kong. Mr. Chow can offer Mathematics tuition at different school levels and international syllabus examination drilling. His tutoring students are from CDNIS, SIS, GSIS, ESF, ISF, VSC, Yew Chung, HKIS, etc.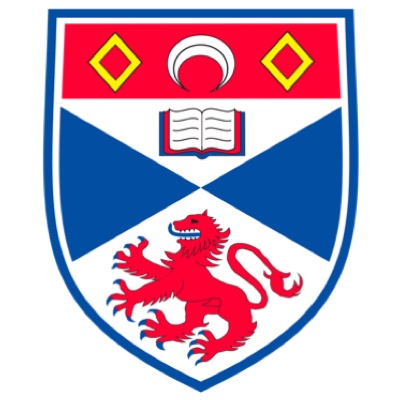 Mr Sahil Bhagat
Mr. Sahil Bhagat is pursuing his Master degree at the University of St Andrews, studying International Relations and Modern History, and currently achieving first-class honors. He was educated under the UK school system in Hong Kong, completing both IGCSEs and International Baccalaureate. He is a native English speaker with extensive experience in senior school examinations and coursework, including TOK and EE. Throughout his high school education and university degree, he tutored various subjects, including History, Economics, Mathematics, and Physics. His passion in these subjects is exemplary in his teaching as he has propelled his previous students to achieve A/A* grades for I/GCSE and 6/7s for IB. Sahil can tutor History and Economics at IB, A-levels, and IGCSE level, teach Mathematics and Physics at an I/GCSE level and assist students in their Extended Essays, TOK Essays, and Presentations for their IB. He hopes to best help his tutees through patience and vigorous practice, allowing them to develop into critical learners.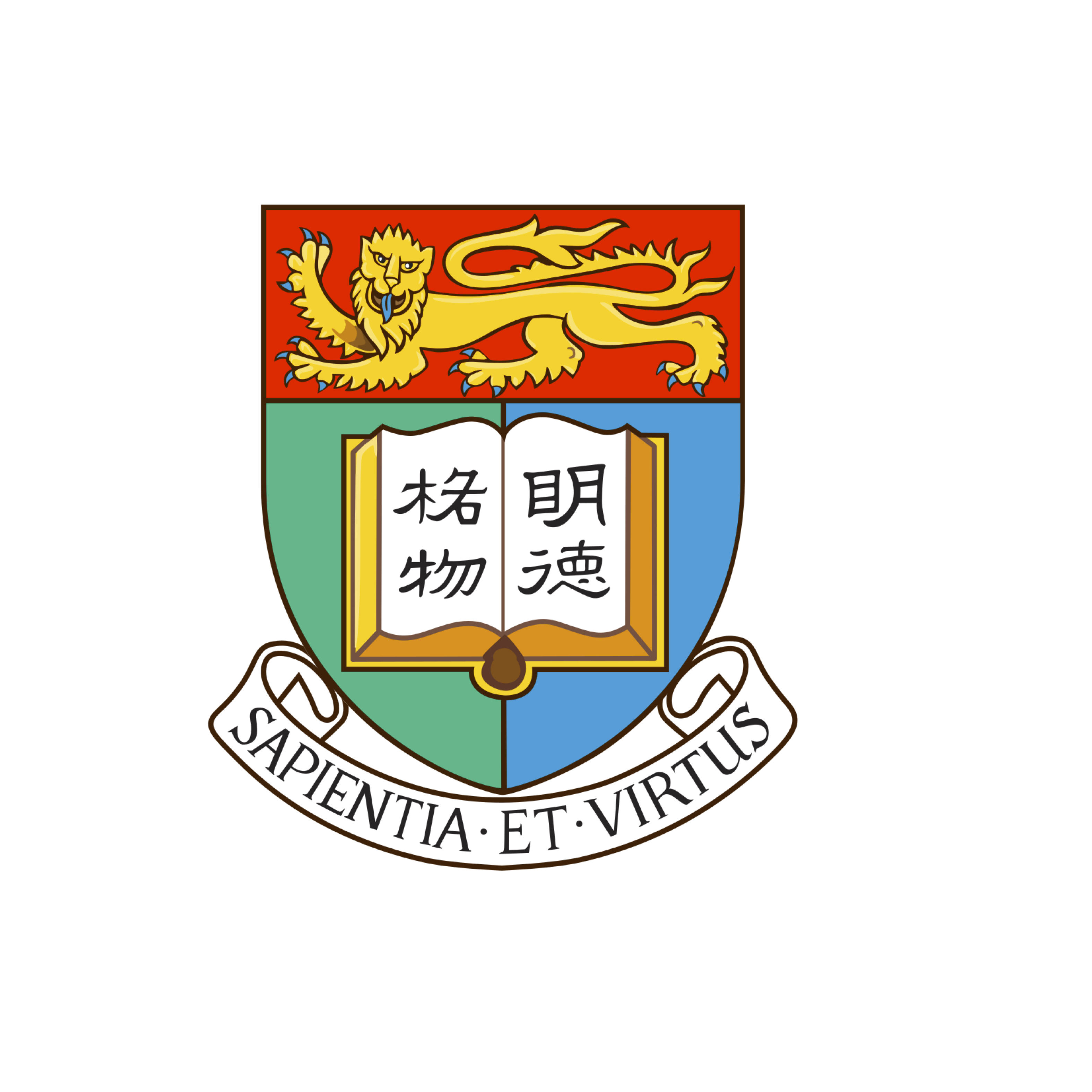 Ms. Elsa TSANG
Ms. Elsa Tsang received her Bachelor of Arts degree from University of Hong Kong, where she majored in Chinese and minored in Fine Arts. After graduation, She became a full-time teacher at Tak Ching Girls College. She is a highly qualified Chinese teacher and with diverse teaching experience. For over 30 years, Ms. Tsang has given academic tuitions to students of local secondary and primary schools. She is currently a substitute teacher of Ho Lap Secondary school and Ramondi College. She nurtured her students as if they had been her own children. Over the years, she has helped countless students prepare HKCEE and HKDSE Chinese examinations. Most of her students received 5-5** in their HKDSE exams. She taught students from Diocesan's Boys' School, Diocesan's Girls' School, Queens College (Hong Kong and Kowloon), Ramondi College, La Salle College, St Paul's Convent School, St. Mary's Canossian College, Maryknoll Convent School and St. Joseph's College.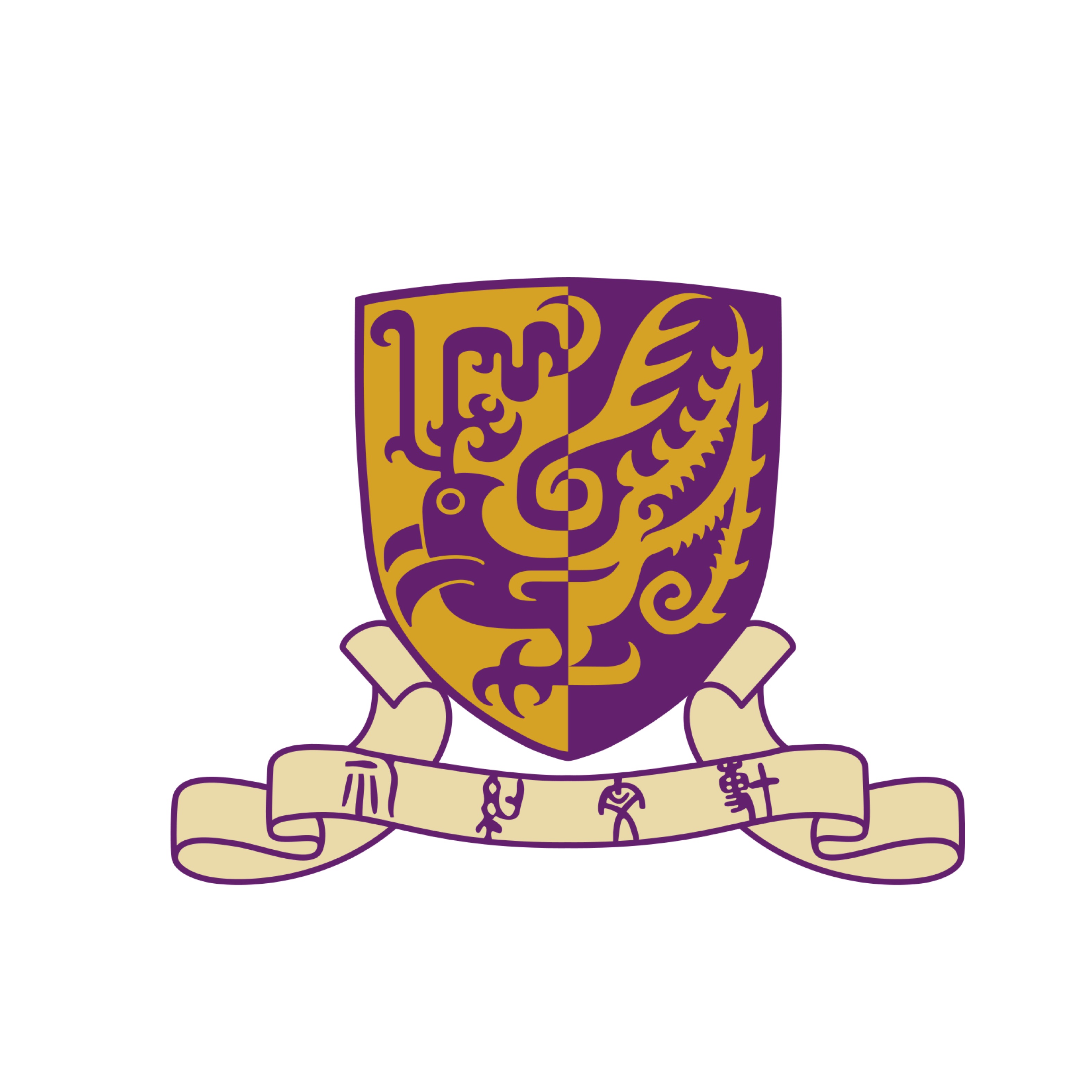 Mr. C.Y. Ma
Mr. CY Ma is an experienced tutor with over 15 years of teaching experience. With an Economics and Mathematics background in HK and UK, he further enhanced his strength at CUHK with a bachelor degree in Business Administration and then MFIN in Finance. His MFIN focus on Derivative product trading, Economics, FX Market, Quant Methods. He received a "Distinguished Academic Performance Scholarship" Award (1st out of 60). For his BBA, he focused on Financial Engineering, Corporate Finance, and Financial Econometrics. He was an award winner of "College General Education". As for his teaching experience, he offers IBDP/IAL/IGCSE/HKDS Physics, Mathematics, and Economics. His teaching will be more concentrated on examination techniques and aiming to identify the unclear topics that students are confronting; hoping to equip students with sufficient knowledge and confidence when facing examinations and entering their ideal universities. His students are from Canadian International School, ESF, VSA, Harrow International, and a few local schools.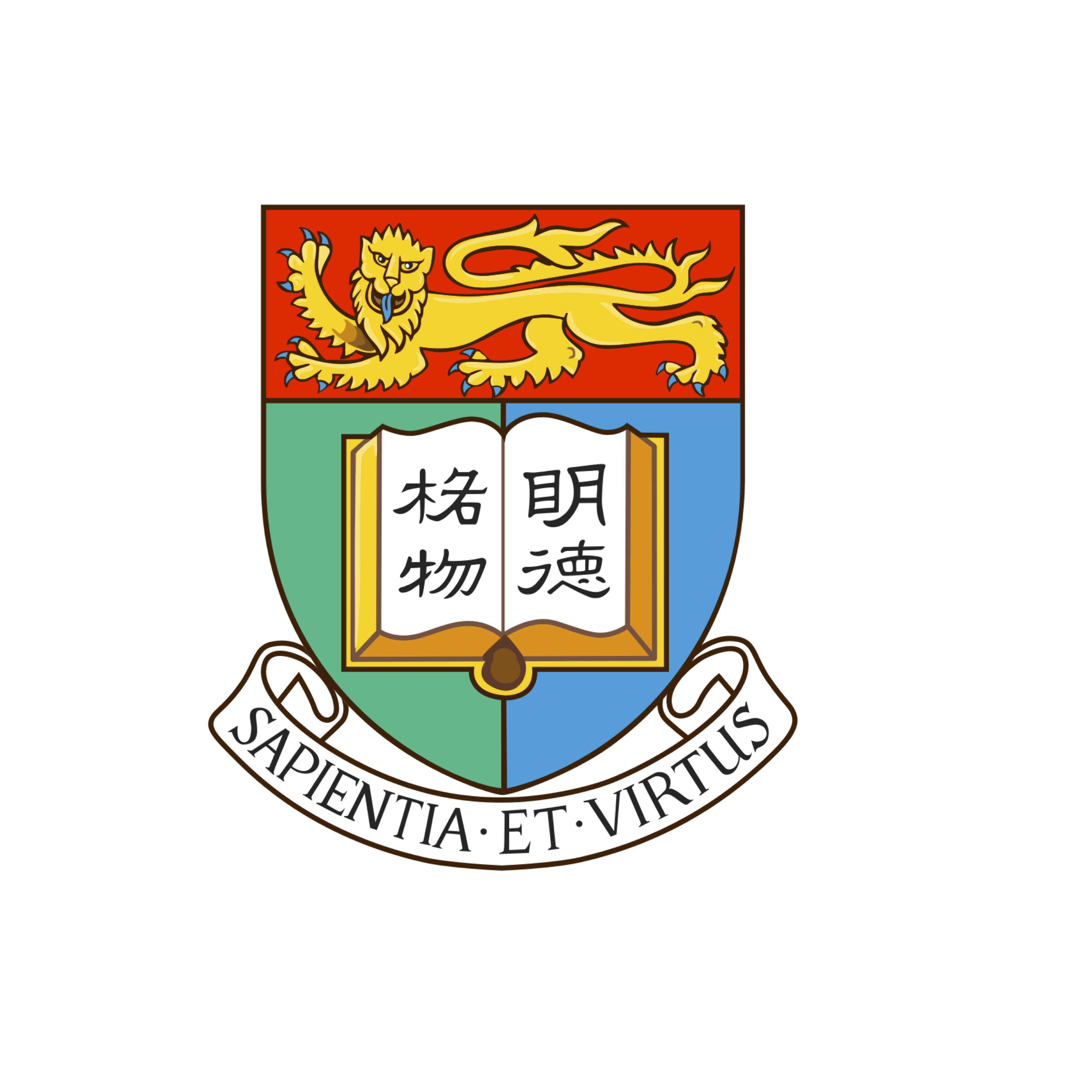 Mr. Shahryar Naeem
Mr. Shahryar Naeem is pursuing a Bachelor degree at HKU with a double major in BA Linguistics and BEd English. He is a native English speaker and fluent in French and Cantonese. He has attained a 5** in the English language HKDSE and aspires to share his knowledge and tricks for acing the exam with other students and helping them succeed. He has worked in a plethora of schools as well as tutorial centers over the last couple of years, guiding HKDSE candidates with his expertise and aiding them in striving for excellency. Apart from DSE being his forte, he now seeks to add the international curriculum to his repertoire such as the SAT and SSAT and has joined A Star International Tutoring with the aim of bringing out the best in students from all backgrounds.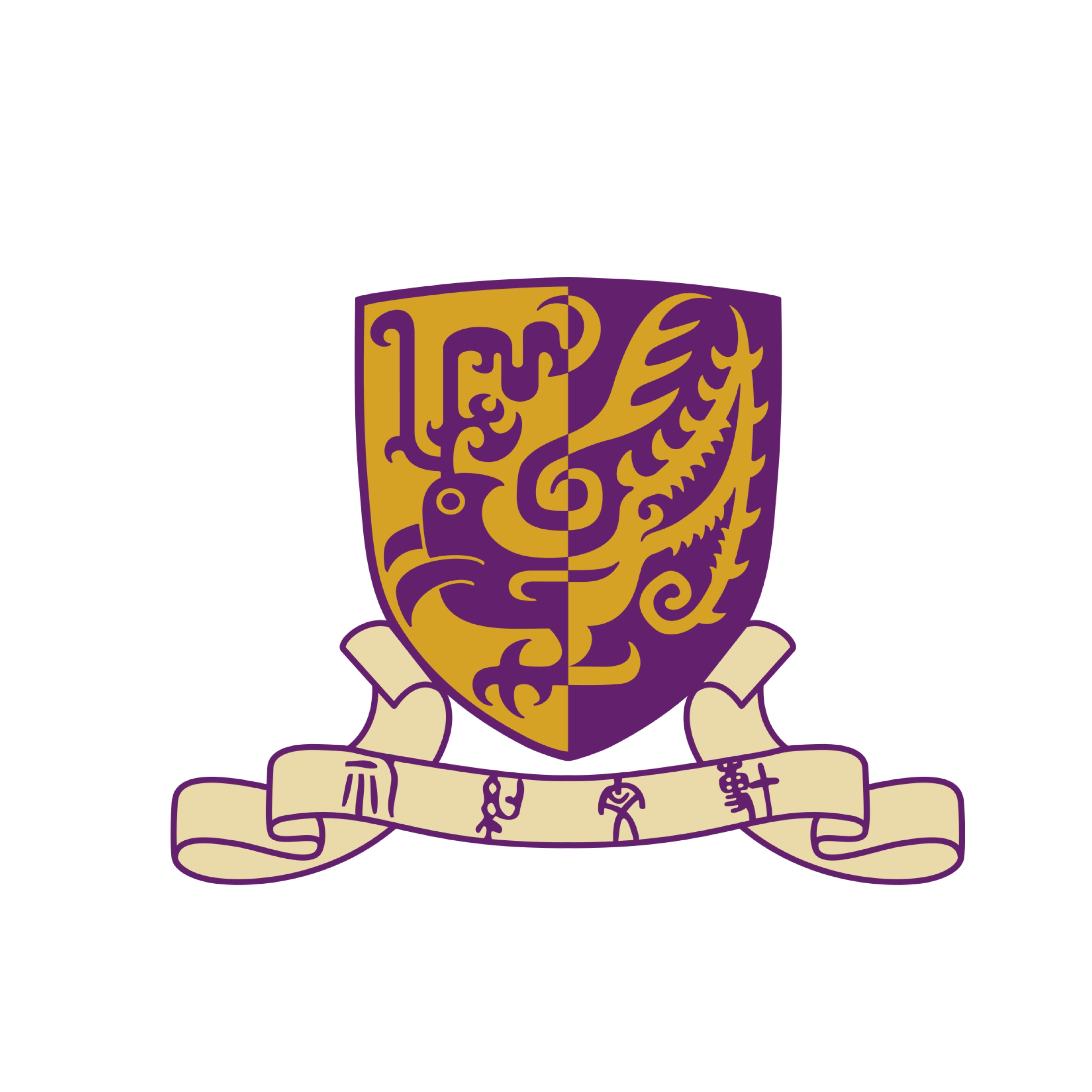 Mr. Ian Lam
Ian Lam graduated from the Chinese University of Hong Kong majoring in Quantitative Finance and he took Statistics as minor subject. He has strong academic results particularly in Mathematics and Science subjects. He achieved A in Physics, Mathematics, Biology in HKCEE exams and achieved A and B in Physics and Pure Mathematics respectively in HKALE exams. He has multi-year experience in teaching secondary levels as a private tutor. He emphasizes on the understanding of the basic principles of a subject and guides students with the logic of thinking of a question. He focuses on cultivating students with the attitude of learning and improving the efficiency of studying besides the knowledge of a subject. He attributes his own academic achievement to his efficient learning approach as much as his endeavor and would teach students how to study efficiently.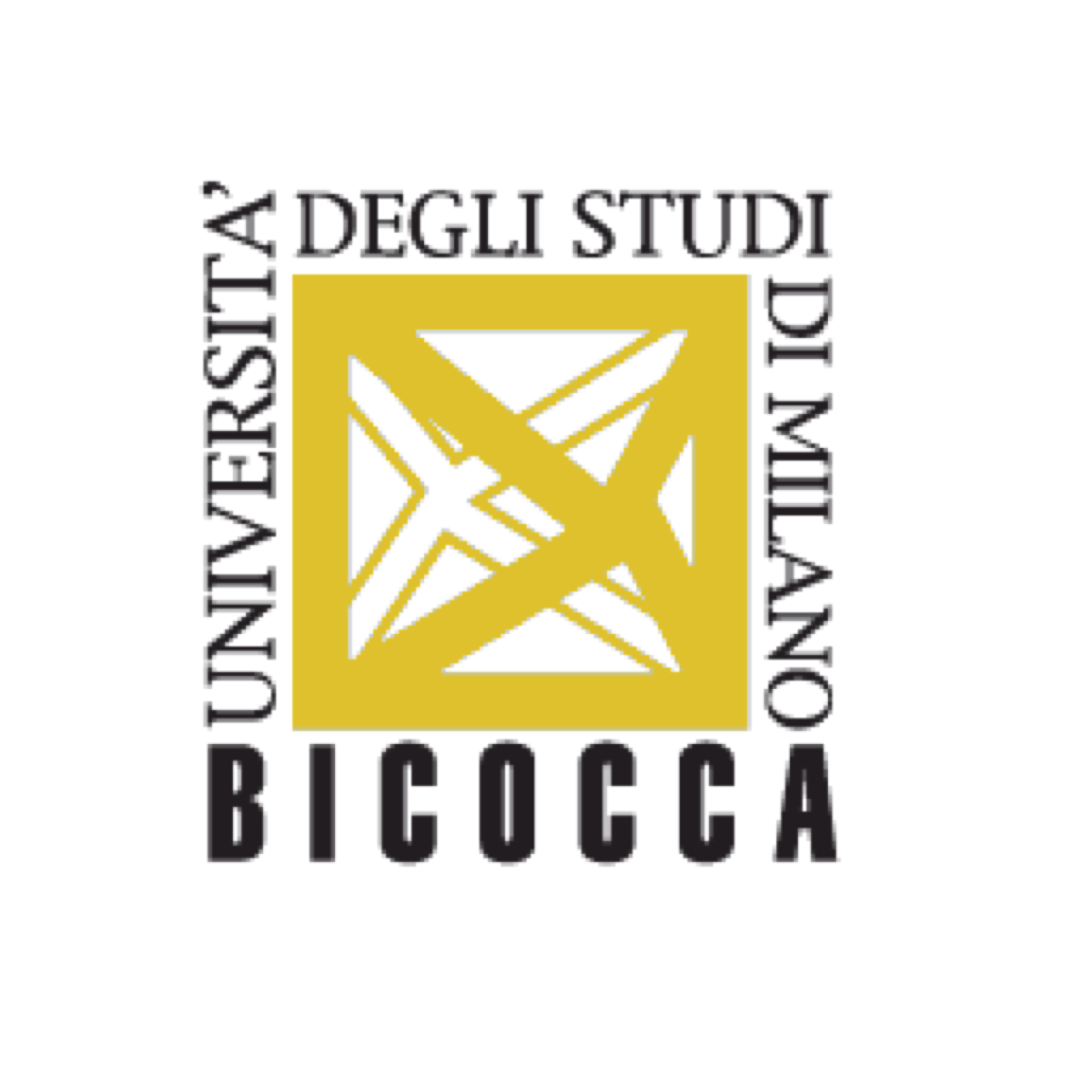 Dr. Luca Brianza
Dr. Luca Brianza received PhD in Physics from University of Milano- Bicocca in Milan, Italy in 2017. His PhD research activity was focused on the analysis of the data coming from the LHC (Large Hadron Collider), the particle accelerator located under the CERN. He worked with teams from all over the world and presenting his work at international meetings and conferences. During his PhD research, he worked as a Physics and Mathematics online teacher. His track record supports him to have confidence and help students to secure the best grade. He can teach different level and curriculum of Physics and Mathematics. At A-Star International Tutoring, he is responsible for teaching science and Mathematics subjects related to IAL, GCEAL, IBDP, IGCSE and SAT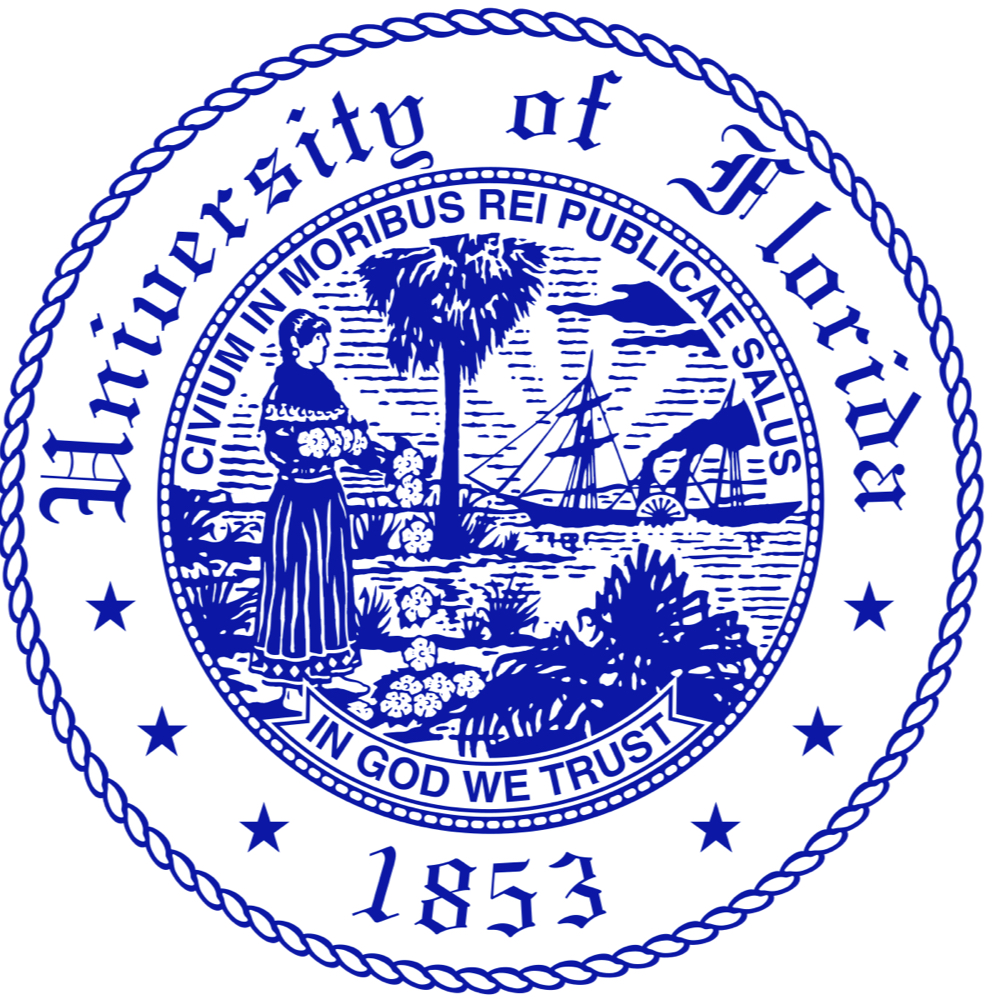 Mr. Ken N. Zaitlik
Mr. Ken Z. graduated from the University of Florida with a BSc in Finance and BA in Chinese Language & Literature. He also went to an architecture design program at UC Berkeley for a short course. He is an American Professional instructor and consultant with more than 10 years of experience teaching students from Year 4 and upwards toward achieving exceptional academic success, his students have reached the 99th percentile for the SAT and TOEFL and have gain acceptance into the top academic institutions in HK, China and abroad as well as placing no. 1 in their respective English classes. He has top teaching proficiency in English Language, English Literature, History, Maths and Biology applied to the IBDP, AP, IGCSE, SSAT and SAT curricula.