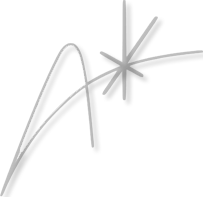 About Us
FOUNDER AND MANAGING DIRECTOR
I am the founder of A-Star International Tutoring Limited since 2012. A-Star International Tutoring Limited is an aspiring and professional education center in Hong Kong, dedicated to providing development opportunities of international school students and creating positive changes.

Our team of passionate tutors with excellent educational backgrounds and academic expertise has extensive teaching experience and a proven track record of success over the years, covering a wide array of international standardized tests, including SAT, AP, IGCSE, IBDP, GCE A-level, IELTS, MYP, as well as the local HKDSE curriculum. Our tutoring services aim at offering the best and most effective academic support for junior form students by developing their interests in and understanding of various subjects; and senior form students by equipping them with practical exam skills and confidence essential for their future academic success. *

Our after-school test preparation programs boast a small-customized class size of up to 6 students per group with intensive tuition and academic drilling on these international and local standardized tests along with regular performance report.
We believe our after-school program will unleash students full academic potential and enable them to become a more confident and responsible global citizen.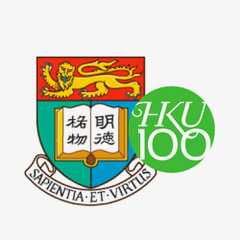 Ms. Tsang , Founder
" Ms. Tsang, Natasha received her results today. She got an A* for her combined science paper! Please pass on our gratitude to Raymond for all his help and thank you very much for all your assistance "

" ... Jaden says he can do it instead of I can't.. "

" Thanks to Charlie/Raymond. Joshua passed his 13+ Mathematics/ Science. He received an offer from Tonbridge......"

"My daughter doesn't like maths until she started coming A Star..."

" Cyrus received 3A* in Triple award. He is delighted with the result... "

" Angela received A* on her CIE Chinese 2nd language. Many thanks, Mrs. Wong... "

"Jessica was falling behind in school and choosing A Star to help her catch up has seen a child becoming unhappy in classroom change to one who much more relaxed and keen to do her best...."

" Linus managed to gain an A grade in his Chemistry – thanks to the support and guidance offered at A Star.. "

" My son has been having 1:1 tuition somewhere else for two years and now I feel I have wasted my money. Only 5 months, he did much better with your tutor Ashley "

" Thank you for all your support, understanding and dedication not only towards 'B' but towards my wife and I as a parents "

" Eunice received 3A* on her triple award. Thank you for Raymond's help! Ms. Tsang, please help to arrange IB tuition starting August... "

" Ching told me her maths IA has level 7. She got offer from Manchester University. Please let Charlie know and thanks for him. By the way, Raymond helped her a lot and got the best grade she ever has. "

" Linus got a 6 for his IBDP Mathematics. Please let Charlie know and thanks "

" Charlie, thank you so much for your help. I got offer from University of London "

" My law exam was a lot better and please send my thanks to Ruchira for her help please "

" He got A* at the IGCSE Mandarin Chinese. He is very happy. Thank you Ms. Wong "

" Christina and I got 6 in Chinese. Thank you, Ms. Wong! "

" Gareth will go to UEA. He got 7/7 in Chinese. Thanks a lot! "

" We appreciate all you have done for Gillian, the support she received has been exceptional and helped him at school immensely "

" CQ is a new man this term. I can tell that he is investing a huge amount of time and effort in his learning and he has been reaping the benefits academically. He is quick to work through tasks, he is focused in lesson and grasps new language quickly , and he is learning his vocabulary thoroughly. In our weekly vocabulary tests, for the first couple of weeks his scores were mediocre, in line with the class average, but he now scores very highly - consistently in the top half of the class. In our two block test this term , he scored 81% and 84% which are fantastic results. I can really commend CQ on an excellent term's work and urge him to maintain his momentum. "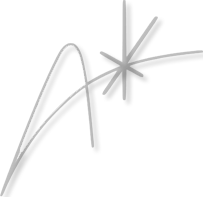 Courses
Our students will follow their own personal school program and work one-to-one with their tutor. Following your child learning progress, our program is adjusted to meet their exact needs at all times after discussing with their parent. We give homework and follow up with their parents after class. Our methodology guarantees more confidence and motivation for your child.
SAT/AP

LANGUAGE
ADMISSION

COURSES
*UK 11+
*UK 13+
*UK 16+
*UKiset
*UK Pretest CAT
OTHERS COURSES
*OSSD Buiness/Acctg/Econ
*OSSD College English
*OSSD Computer Science
*OSSD Spanish
*OSSD Math/Calculus&Vectors
*OSSD Advanced Function
*OSSD Science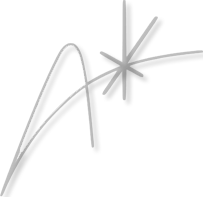 Our Directors
Our team of passionate tutors with excellent educational backgrounds and academic expertise has extensive teaching experience and a proven track record of success over the years.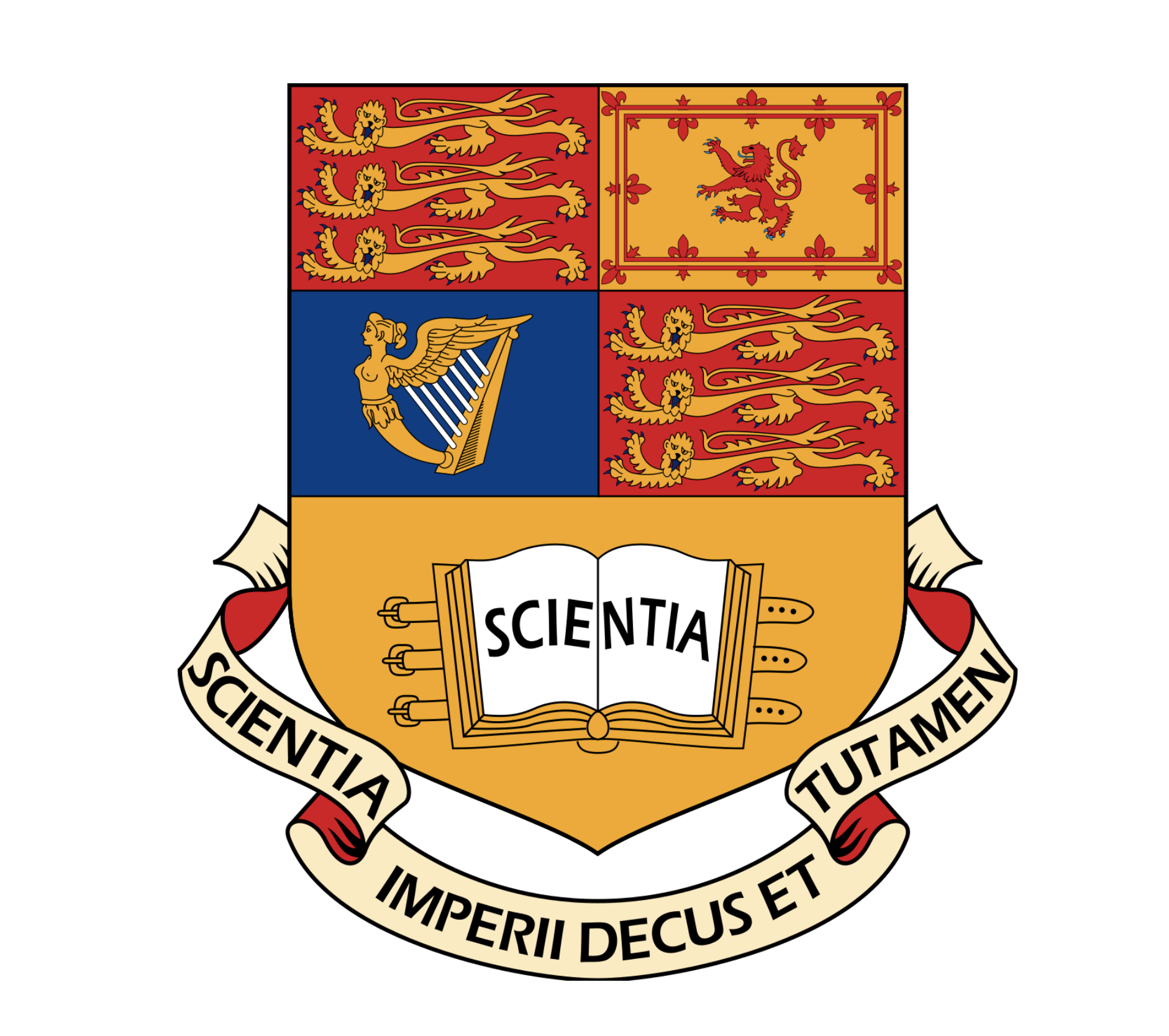 Dr. Matthew Lui
Dr. Matthew Lui received Ph.D/MSci in Chemistry from Imperial College of London. After graduation, Dr. Lui worked as a scientist at The University of Sydney, where he carried out research in the areas of renewable energy and environmental science. He has extensive teaching experience at secondary and tertiary levels. He enjoys much success in creating personalised learning plans for individual students. He makes every endeavour to ensure that each session is catered to the needs of tutees. He experienced examination struggle in the past like your kid, so he knows how to tune-up your kid taking the challenging examination. Dr. Lui provides tuition for IGCSE Physics/Biology/Mathematics and all levels of Chemistry.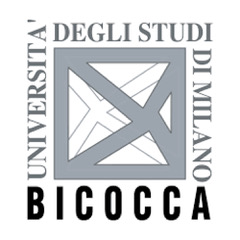 Dr. Luca Brianza
Dr. Luca Brianza received PhD in Physics from University of Milano- Bicocca in Milan, Italy in 2017. His PhD research activity was focused on the analysis of the data coming from the LHC (Large Hadron Collider), the particle accelerator located under the CERN. He worked with teams from all over the world and presenting his work at international meetings and conferences. During his PhD research, he worked as a Physics and Mathematics online teacher. His track record supports him to have confidence and help students to secure the best grade. He can teach different level and curriculum of Physics and Mathematics. At A-Star International Tutoring, he is responsible for teaching science and Mathematics subjects related to IAL, GCEAL, IBDP, IGCSE and SAT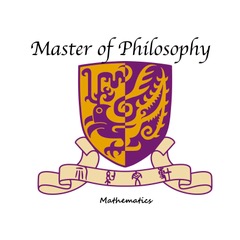 Mr. Charlie Yu
Mr. Charlie Yu received his BSc(Hons) and MPhil in Mathematics from the Chinese University of Hong Kong. He also obtained the postgraduate diploma of education (PGDE) from the same institution. He won one gold medal (first-ever gold medallist from Hong Kong)/silver medallists at the International Mathematics Olympiad (IMO)*. Over the years, he has fostered many students who have achieved superlative accomplishments.  He can master any open mathematics-related examination such as the UK entrance exam 11 + / 13 + / 16 +, GCSE / IGCSE, GCE, IAL; Hong Kong's HKDSE, the United States' SSAT, SAT, AP, GMAT, etc. In addition to examinations, he excels in training students to participate in international mathematics competition, such as the IMO. Both primary and middle school students love to learn from Mr. Yu. Students hope that through competitions, they will increase their confidence and participation in competitions. Mr. Yu also taught mathematics in international schools and local schools. Mr. Yu adjusts his teaching styles to students' learning styles. Students of Mr. Yu are able to use the shortest possible time to understand and solve all challenging questions. He is a dedicated teacher and brings a wealth of experience to our Centre. His gentle attitude combined with his deep knowledge inspires his children to do their best.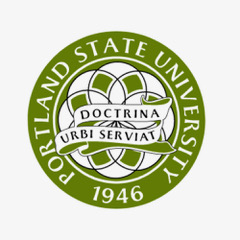 Dr. Adam Delvin
Dr. Adam Devlin is a Postdoctoral Fellow in Chinese University of Hong Kong. He is a native American-English speaker and has a sound educational background. Dr. Devlin received his Ph.D. in Applied Physics from Portland State University, his MSc in Applied Physics from Appalachian State University, and his BSc in Physics from the University of Oregon. He is an expert in Physics and Mathematics and can tutor proficiently for all scientific and mathematical concepts at high school level. He is also very knowledgeable about climate science and related topics. He uses a creative and prolific approach to research and teaching using real-world examples to explain difficult concepts. He is an accomplished lecturer at a variety of academic levels, and presenter at many conference proceedings. Also, he is a great proofreader and copy editor of all topics, and is a review editor for a major international journal (Frontiers of Earth Science and Marine Science).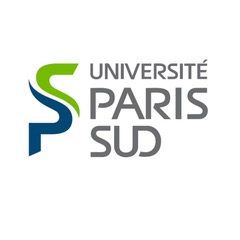 Ms. Marthe Teinturier
Ms. Marthe Teinturier received her master degree in Nuclear, Particles, Astroparticles, and Cosmology from University Paris-Sud 11. After graduation, she carried research in The European Organization for Nuclear Research (CERN) and her contribution there directly helped the discovery of Higgs boson ("The God Particle") that led to a Nobel Prize in 2013. During her time at CERN, she taught Physics in University and began to realize that her true passion was teaching. She left the research world and taught the French syllabus of Physics & Chemistry in Middle and High School for 2 years. She then moved to China (for the adventure) where she taught IB Physics SL and HL and IGCSE Cambridge Physics for 3 years. During those 3 years, she supervised more than 150 IAs, 10 EE in both Physics and Computer Science. When a notion or concept is not well understood, she would use all her imagination, knowledge and background to adapt her explanations to each student. Her students are used to say that she was strict but smiling non-stop. She likes to follow the motto "une main de fer dans un gant de velours" (An iron fist in a velvet glove).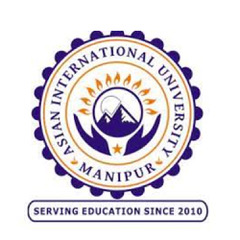 Mr. Michael Waugh
Mr. Michael Waugh was born and raised in the United Kingdom. He received his BA degree in Humanities (Literature and History) from Asia International Open University, Macau (originally the Open College of the University of Macau), the course material of which was supplied by the British Open University. He has been teaching English Language and English Literature in Hong Kong since 1998, and helping students to achieve success in their exams is extremely rewarding for him. For Common Entrance exams, he has taught 11+, 12+ and 13+. He has also helped students through the CIE and Edexcel exams at IGCSE level. Mr. Waugh has been teaching IB English Language & Literature as well as English Literature for six years. His IB students (Standard Level and Higher Level) have all done well, achieving impressive marks of 6 or 7. He encourages students to rely on a working method or process to achieve results. Mr Waugh has also conducted Shakespeare workshops for students in the English Department of the University of Hong Kong, as well as teaching a course on Acting Shakespeare at HK Academy for Performing Arts. For the past 15 years, he has coached many students in preparation for the Hong Kong Schools Speech festival, helping them to achieve 1st, 2nd or 3rd places.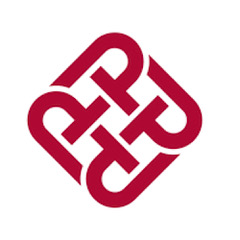 Mr. Ashley Ngai
Mr. Ashley Ngai has been teaching in our tutorial centre since the day it was founded. His experiences in Science and Mathematics are instrumental in building a good academic foundation for students. He did local exams (HKCEE, HKAL) and international GCE AL to gain a better insight into the prerequisites for passing exams with flying colours. He did local exams (HKCEE, HKAL) as well as international GCE AL to gain a better insight into the prerequisites for passing exams with flying colours. Mr. Ngai has got a medical-related degree in radiography and his perspectives of putting science knowledge into daily uses are believed to be the best tool to motivate students to learn and embrace challenges ahead. Mr. Ngai has taught many students from various international schools, such as Harrow International School, South Island School, West Island School, Singapore International School, Kiangsu Chekiang International Section, Canadian International School etc.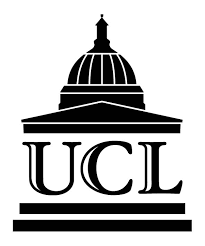 Dr. Alastor Coleby
Dr. Coleby received his Bachelor degree in University College London, a Master degree in the University of Aberdeen, Aberdeen, and a Doctoral Degree in Heriot-Watt University, Edinburgh.He was a school teacher at Chinese International School and taught subjects including Geography, Economics, History and English Language. He was exceedingly knowledgeable about a variety of subjects in the humanities. He has substantial expertise in various aspects of geography and has been invaluable in enhancing various programs. He is familiar with IBDP and IBMYP aspects curriculum. He worked at French International School with extremely well compliments from school. He also taught geography and IELTS at St. Paul Convent in 2013. He offers after-school tutoring for those students who need additional academic help. Curriculum including IGCSE, IBDP, AP, GCEAL, IAL. He is a passionate and reliable tutor. He helps students to strike the best grade in public examinations. He teaches English Language and Literature, Biology, Geography, History, Psychology, Environmental System Societies.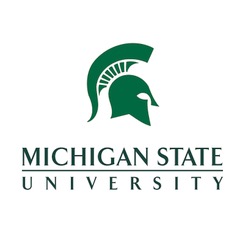 Mr. Trenton Cummins
Mr. Trenton Cummins is our U.S. university consultant and academic consultant. He is a native American-English speaker. He graduated with the highest (3.9/4.0 GPA) from Michigan State University. He administered IGCSE/BTEC Business Studies lessons for A Star International Tutoring which enhanced personal business knowledge. He also delivered courses for IGCSE English Language, IGCSE English Literature, IELTS English Language. Mr. Cummins is good to improve personal communication, presentation, and leadership skills through teaching of university students, high school/secondary students, and primary students. Some of the tests/exams he has taught or is familiar with include: IGCSE as a first and second language, IELTS, SAT, and ACT. Trenton tailors all his lessons to each student's goals and abilities. He is very patient and enjoy teaching. Most importantly, he guides students to achieve their goals.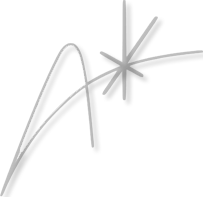 Consulting Services
US College, UK University Education Advisory and Consulting, Teen Life Coach




TEEN LIFE CONSULTING/COACHING

SERVICES

*UK Academic Consultants

*Profile Building

*Improve Weakness

*Maximize Strengths

*Application Strategy

*Standardised Tests Plan

*Communication with School

*Interview Coaching

*Campus / School Visit

*Final Decision Assist

UK/US UNIVERSITY CONSULTING

GUARDIANSHIP

SERVICES

*SIM Card and Mobile Phone Assist

*Flight Reservation Assist

*School Visit

*Airport Transfer

*Emergency Support

OTHERS

SERVICES

*Pocket Wifi

*Summer Camp

*HOME SCHOOL

*Personality/Career test

*Music Therapy Services referral

*Psychology Services referral



Call for an appointment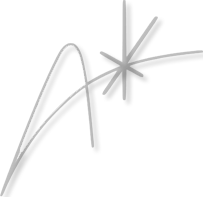 Special Offer
Online tutoring special offer_call for details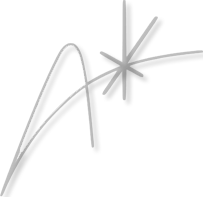 Contact Us
Heart of the Causeway Bay District
A Star International Tutoring is located at Lee Garden One, 33 Hysan Ave, Level 9 and 11 in Causeway Bay. It is an only a 5-minute walk from Causeway Bay MTR station exit F1.
Address

Room 901, 1102 & Level 24, Lee Garden One, 33 Hysan Avenue,
Causeway Bay, Hong Kong
Telephone

+(852) 6906 8478

Higher Education Destination of our students

*University of Cambridge
*London School of Economics
*University of London
*Imperial College London
*Durham University
*University of Exeter
*University of Warwick
*University of Bath
*Lancaster University
*Cardiff University
*Keele University
*University of St Andrews
*King's College
*Oxford Brook's University
*Newcastle University
*University of British Columbia
*University of Southampton
*University of Bristol
*University of Leed
*Tsinghua University


Our team of tutors has taught

*South Island School
*Canadian International School
*West Island School
*Island School
*Harrow International School
*Yew Chung International School
*International College School
*True Light Middle school
*Delia School of Canada
*Sir Ellis Kadoorie Secondary School
*King George V
*Singapore International School
*HKUGA
*St. Paul Convent
*St. Paul College
*Chinese International School
*Methodist School
*Charterhouse
*Tonbridge
*Kellett School